Best destinations to travel in Central Asia
Best Destinations To travel in Central Asia and Uzbekistan. UZBEKTOUR offers you all the tourism services.
Travel to most popular destinations such as Uzbekistan, Kyrgyzstan, Turkmenistan, Tadjikistan and Kazakhstan are the states known under the name of Central Asia.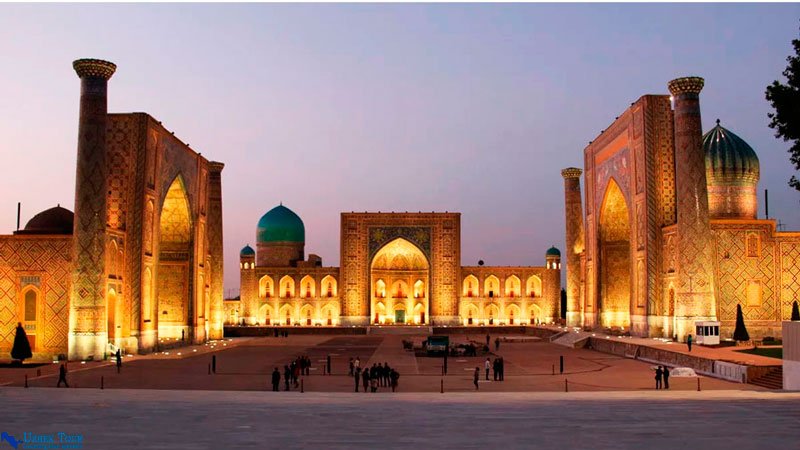 Uzbekistan – most polular destination
Most popular destination for travel is Uzbekistan. Uzbekistan is a country of warmth and light where you can enjoy the clear sunny sky over 300 days a year. The warmth of the sun in Uzbekistan is complemented with the warmth and hospitality of the local people, which gives you the great feeling of comfort and coziness. The Uzbeks are famous for their hospitality but you can understand what a guest means for the Uzbeks only when you sit at a feast table prepared in your honor in an Uzbek home.
Kyrgyzstan – adventure trip destination
Kyrgyzstan's Issyk-Kul Lake, the world's second largest mountain lake (after Titicaca in the Andes), makes the country a wonderful beach resort destination as well. Issyk-Kul's turquoise waters, wonderful beaches, numerous recreation and health centers and spas are always a guarantee of a perfect summer vacation.
Turkmen carpets and Akhal-Teke horses, Sunday bazaars and innumerable historical monuments, such as ruins of the ancient fortresses of the Achaemenid dynasty and archaeological sites of the Parthian period, the ancient cities of Merv (Turkmen Merw, Persian Marw), Koneurgench and Nisa, medieval castles, forts, caravanserais, mosques, mausoleums and tombs – all this attracts numerous tourists to hot Turkmenistan.
Kazakhstan is located in the heart of the Eurasian continent. Its territory occupies 2, 724, 900 square kilometers (1,049,150 square miles). It is the CIS' second and world's ninth largest country. The Kazakhstan territory is larger than the twelve countries of the European Union! Kazakhstan borders with China, Kyrgyzstan, Turkmenistan, Uzbekistan and Russia. The total length of the borderline is 12,187km.
Tajikistan is picturesque country in Central Asia, its territory including the highest mountain systems in Central Asia, the Pamirs and Tien Shan, numerous mountain lakes, mountain villages detached from the civilisation, a dam which is the highest in the world, carpets of millions of irises, poppies and edelweiss flowers, crystal waterfalls and a number of historical and architectural monuments.